Hi guys !
Today I just released a super quick free video on my youtube channel, this time about lighting in VRay. Showing how to use some of its features to light environments.
In this video we learn how to setup :
- a VRay Sun light.
- the VRay sky as environment source.
- the exposure of VRay physical camera.
- The aerial perspective feature to create a fog layer in background.
To improve the lighting and add cloud shadow breakups you can also use the cloud gobo technic shown in this video a while ago : 
VRay for Houdini is defintely worth trying, you can get a 30 days trial with the demo available on : https://www.chaosgroup.com/ 
--------------------------------
Also if you are interested in terrain creation I released a bonus tutorial on my patreon :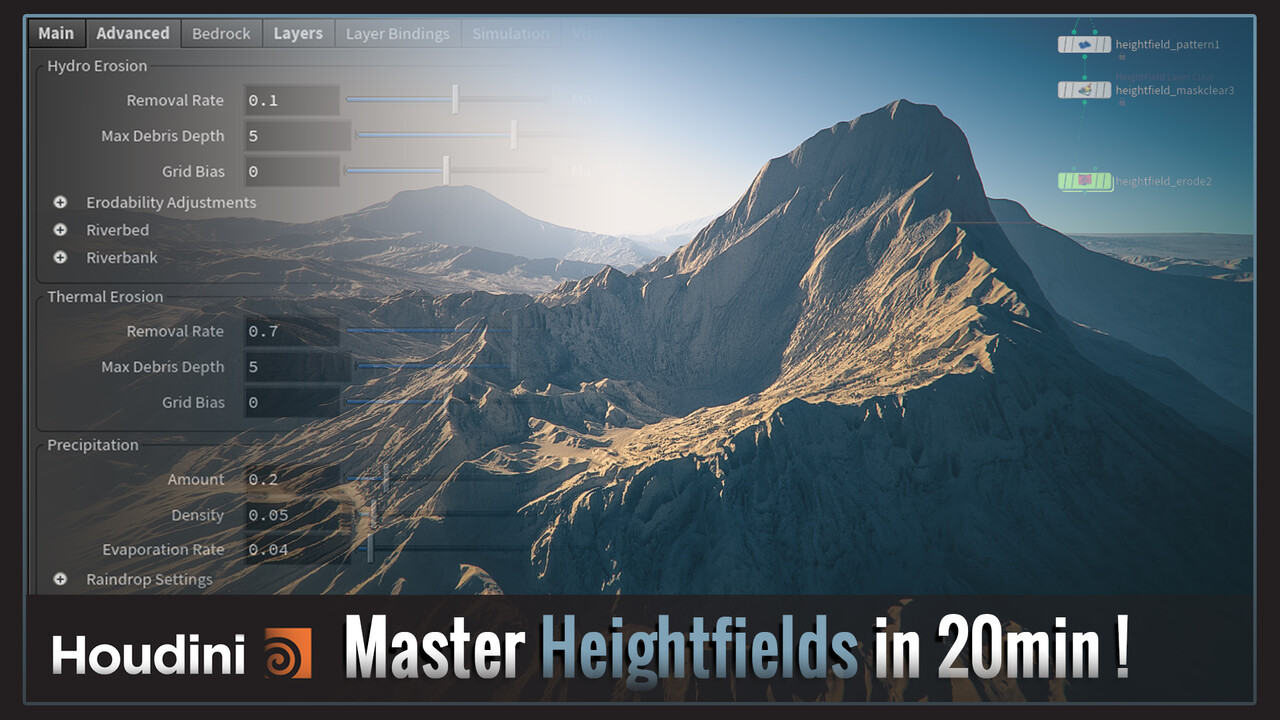 https://www.patreon.com/adrienlambertvfx
"Houdini : Master Heightfields in 20 min !" / Giving in this video some precious tips to generate awesome looking mountains. 
So don't miss it if you subscribed, otherwise it's always a good time to join the gang ! Starting at 3$/month for some exclusive video tutorials. 
--------------------------------
I hope this finds you well, have a great week end !
Adrien