Hi guys !
Hope you are doing well in this still going "crazy times".
Still trying to be productive on top of my freelance work. Recently released a new illustration Mystic Towers on artstation. I am using the setup I did for this project to make a new series of video tutorials about procedural modeling. Here is the first part ! 
Also guess what ! I am now on patreon, I will be creating some little bonus video for my patrons. You can get some extra tips starting at only 3$/month, and different package include additional privileges (work in progress,Q/A, live stream, requests etc...) So consider checking out my patreon page if you'd like to dive deeper into 3D learning !
The first video for my patrons is a detailed explanation to improve the shapes of the spiral railing of the "mystic tower".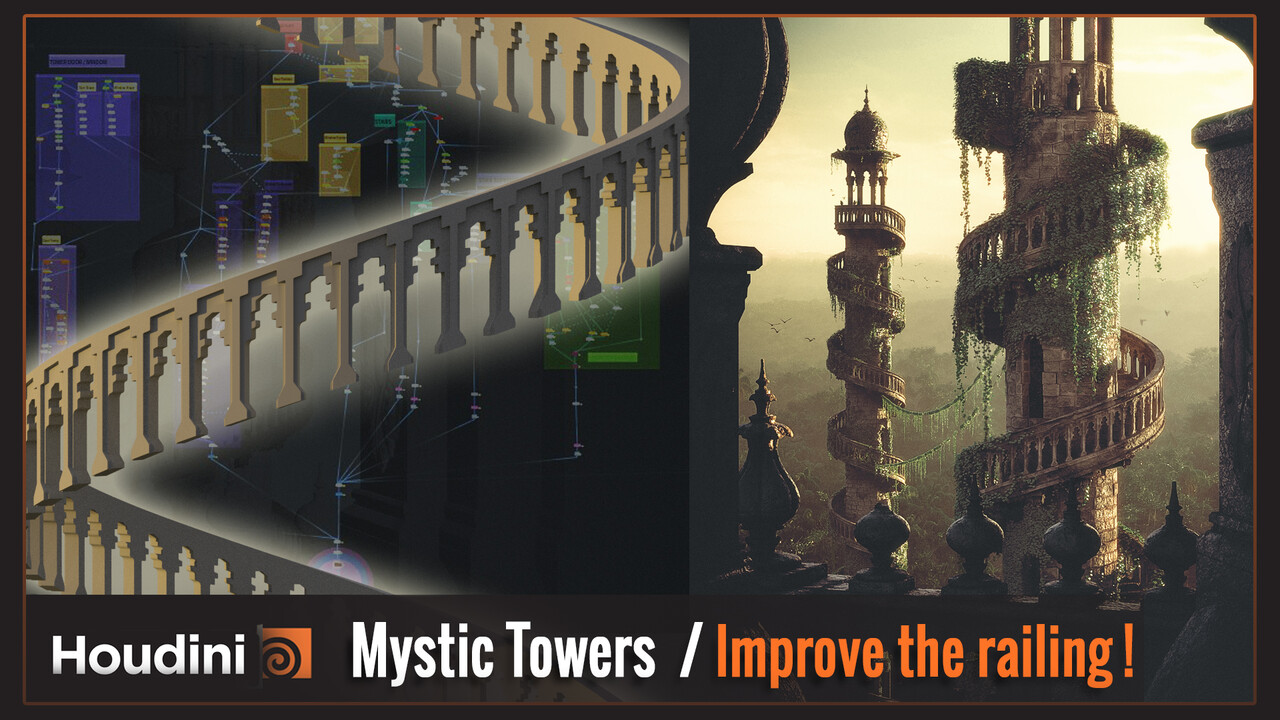 https://www.patreon.com/adrienlambertvfx
I hope this finds you well
Have a great week end !